Loading Images - One Moment Please
DISPLAY All
|
Branding/Visual Identity
|
Advertising & Marketing Design
|
Websites/UI/UX
|
Cool & Unusual Projects
At Anamorphics we believe a good reputation is more valuable than money. What our clients say about their experience and our creativity matters to us. This constant desire to deliver outstanding work drives us. It results in fantastic, long-lasting relationships. New clients come to us through word-of-mouth and that has been our sole growth strategy since we first opened for business in 2001. The following are just some of the clients we've had to pleasure to work with over the years.
4Points Expedition
A Greener Image - Plant Care Company
All 5s Construction
American Solar Electric
ARER Advanced Real Estate Resources
Arizona Retina & Vitreous Consultants
Artisan Homes
Artisan Lofts on Osborn
Augusta Homes Inc
Aventura Premier Catering Company
Avilla Homes
AZSTA Arizona Sports & Tourism Authority
BCT Architects
BoxPlay 4 Kids
Brycon Construction
Cactus League (Since 2002)
CC Real Estate
Chasse Building Team
Circle West Architects
Crestone Apartments
Curtis Builders
Cutters Gloves
Debi Weber Interiors
Dibble CM
Dibble Engineering
Dr Dan Charnstrom
Everest Financial Services
Faizi Urban Design
FEI Holdings
Feiner Enterprises
Four Peaks Saddlery
Frank Residential
Get a Mammo
Greystar Real Estate Partners
Halperin & Christ Architecture
Harwood on Cave Creek (Quarterra)
Henley Construction
Imaging Endpoints
IMCOR Interstate Mechanical Corporation
Jenny Moss Copywriter
Johnson Carlier
Kortman Electric
Legacy Capital Advisors LLC
Lennar Corporation
Lightform Lighting
Limbrel
LMC
Martin Partners Real Estate
Michael Pollack Investments
Mirage Plastering Inc.
MKB Construction
MUSE Luxury Apartments (Quarterra)
NCAA Phoenix Final Four
NEXA Luxury Apartments (Quarterra)
NexMetro Communities
NextLoft Apartments (North Carolina)
Nokona Baseball Gloves
Occupancy Solutions, LLC
Offical Site of the Cactus League
Palagi Pawn Shop
Palo Brea Homes
PaperJoy
Paramount Property Services
Parc South Mountain Apartments (Greystar)
PDI Construction
PENTA Building Group
PENTA Cares Foundation
Pollack Advertising Museum
Preventa Medical Corp
Primus Pharmaceutical
Project Advancement
Property Connection Alliance
PWI Construction
Quarterra
RC Interiors
Reconstruction Consultants Inc. (RCI)
Record Heat Recording Studio
Renewable Energy Contracting
Residences Kierland (Quarterra)
Rimrock Company
Rincon Management
Rural Electric
Ryan's Pet Supplies
SAB Builders
Scottsdale Medical Imaging
Shelli Herman
Sierra Consulting Group
Small Giants Marketing
Soltner Group Architects
Speedie & Associates
SSP Blue
Sun Valley Masonry
Suntec Concrete
Surprise Stadium - City of Surprise
T.W. Lewis
The Art Luxury Apartments (Greystar)
The Herbal Kind
the Marilyn - Boutique Offices
The P.B. Bell Companies
The Triumphant Spirit
TNT Martial Arts
Trellis Healthcare
Turner Real Estate
Valley Radiologists ESMIL
Vasculera
Volr Salon
Weber Construction
Weldon Responsible Correctional Healthcare
Wild Thaiger Thai Restaurant
Willmeng Construction Inc.
Zara Beauty Group
Michael Pollack, the Founder of Anamorphics, is a unique individual that makes the web designing process enjoyable. His extensive graphic design experience, which overlays with his simplified coding process, helps streamline the program. He is essentially a talented architect and a skilled craftsman who delivers a highly customized product that is sophisticated, effective, and functional. For those who have had the pleasure of working with Michael, there really is no alternative. Anamorphics follows a structured creative process - since this is a customized product, it is imperative that stakeholders at the highest level actively participate in this process for the ultimate outcome.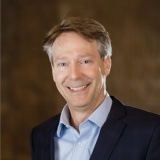 Patrick Adler
P.E. MBA LEED-AP
I have to say that it is a pleasure to work with Michael at Anamorphics! He is patient when assisting me in designing new marketing materials for our apartment communities and is very quick to respond. His designs are amazing and of the highest quality. We have used his services in creating brochures and business cards for all our communities. I truly appreciate his professionalism and hope to maintain our business relationship with him well into the future!
Erica Baldridge
Operations Manager, Rincon Partners
Anamorphics doesn't abandon you after the project is done and paid for (they are) always there to assit.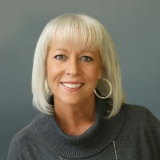 Debbie Willis
President at P.B. Bell
I am very impressed with the creativity, knowledge and technology... Anamorphics is the ROCKSTAR of website design!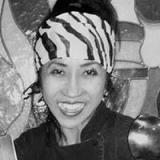 Ola Weaver
Wild Thaiger & Little Thaiger
I cannot begin to express my thanks to you for all the excellent work you have done for our company.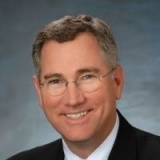 Eric Brown
Nationally Recognized Homebuilding Developer, Manager and Consultant
You are seriously my hero. I'm so impressed by your work and also by you as a human beings. I love you guys! That's why I recommend you all over the place. Thank you so much for everything.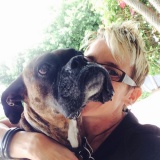 Jenny Moss
Owner/CEO Jenny Moss Copywriter
My company has worked with Anamorphics for the creation of multiple websites. Michael is professional, prompt, and enjoyable to work with. It's easy to tell he is passionate about the work he does and it shows in every step of the process. The websites he creates are high quality, innovative, and easy to make adjustments to as needed!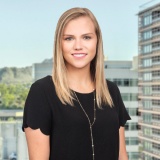 Katie Doyle
Sr. Marketing Specialist at NexMetro Communities
Working with Anamorphics and, in particular, Michael Pollack was a dream in my efforts to update our company's website. Michael is extremely knowledgeable in all elements of website development on all platforms. He has a Content Management System that is far and above what is typically provided and is very user friendly for making changes/additions from the web manager side. As the Marketing and Business Development Manager for a small company, my schedule was very busy and getting time to work on getting info to Michael was sometimes challenging. He completely understood my situation and did all that he could to work with me on scheduling to suit my needs. Michael is easy to communicate with and he was willing to address concerns to other members of my team including my IT Manager, with outstanding results. Ultimately, we were provided excellent customer service, a highly functioning and more modern-looking website that was easy to edit and a beautiful product. I have built websites in the past and can say without hesitation that Michael and Anamorphics was the most professional team I had ever worked with. I highly recommend them for any client looking to update their website or start a new branding campaign.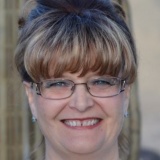 Jeanne Sapon
Former Business Development Manager/Principal at DBA Construction Inc
Anamorphics "gets it." Their designs adapt to the target audience while maintaining a personal touch. Fast turnarounds as well as quality and sophisticated output is the standard we have come to expect when working with the Anamorphics team.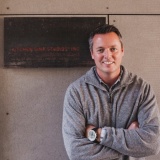 Nick Hower
Kitchen Sink Studios
What I admire about Anamorphics is their ability to deliver top-notch work within your deadline and within budget. They are very attentive to our requests, no matter how small and we are always quite pleased with the designs and professionalism of the websites they have created for us.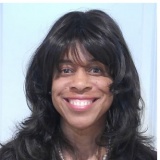 Angela Fitzgerald
Primus Pharmaceuticals
I have worked with Michael for over 5 years. We have collaborated on several websites from the ground up creation to design refresh and maintenance. He has designed many websites for myself and organizations that I work with. These include: a foundation website, property management website, real estate website, and a website for an author. Michael is a pleasure to work with. He responds quickly, his designs are beautiful and his technical abilities surpass many in the industry. I always look forward to giving Michael new projects because I know they will be done quickly and efficiently!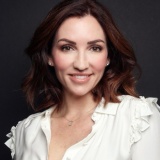 Christa Cooper
Vice President Operations at T.W. Lewis Company
Anamorphics did a great job of putting together a very high quality, dynamic, and compelling presentation for our client.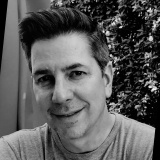 John Loudenslager
Founder and President at DUO Product Design
Anamorphics brings strong, smart creative talent and interactive knowledge to clients' brands, and does so with fantastic, responsive service. That's a rare blend these days.
Dan Moore
Daniel Moore & Partners
Anamorphics did an amazing job designing a very complete, user friendly, clean website that provides our customers with a ton of information. The design includes a continually growing resource plant library and the ability to change each page by editing and updating photos and text daily, keeping our ILM site fresh and easy to use for all divisions. Thanks guys! Nice work!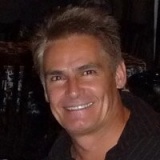 Blaine D. Mugleston
ILM Construction, LLC
We asked Anamorphics to make some changes on a very fast turnaround. Even when running into a technical glitch, they performed the work on time and with GREAT communication!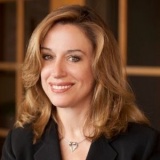 Bronwen Barnett
Imaging Endpoints
Working in creative synergy with Anamorphics has been one of the most enjoyable experiences I've had with another talent in my 33 years of ad agency creative work. ...The vitality, creativity and professionalism of this young dynamic group makes them a top notch creative partner for my business. My clients and I are both thrilled.
Alyssandra King
King Associates Advertising & Design